Artist
Adam Pendleton
works with recycled materials. For example, this recent cover for the July 2, 2020 issue of
The New York Times Magazine
: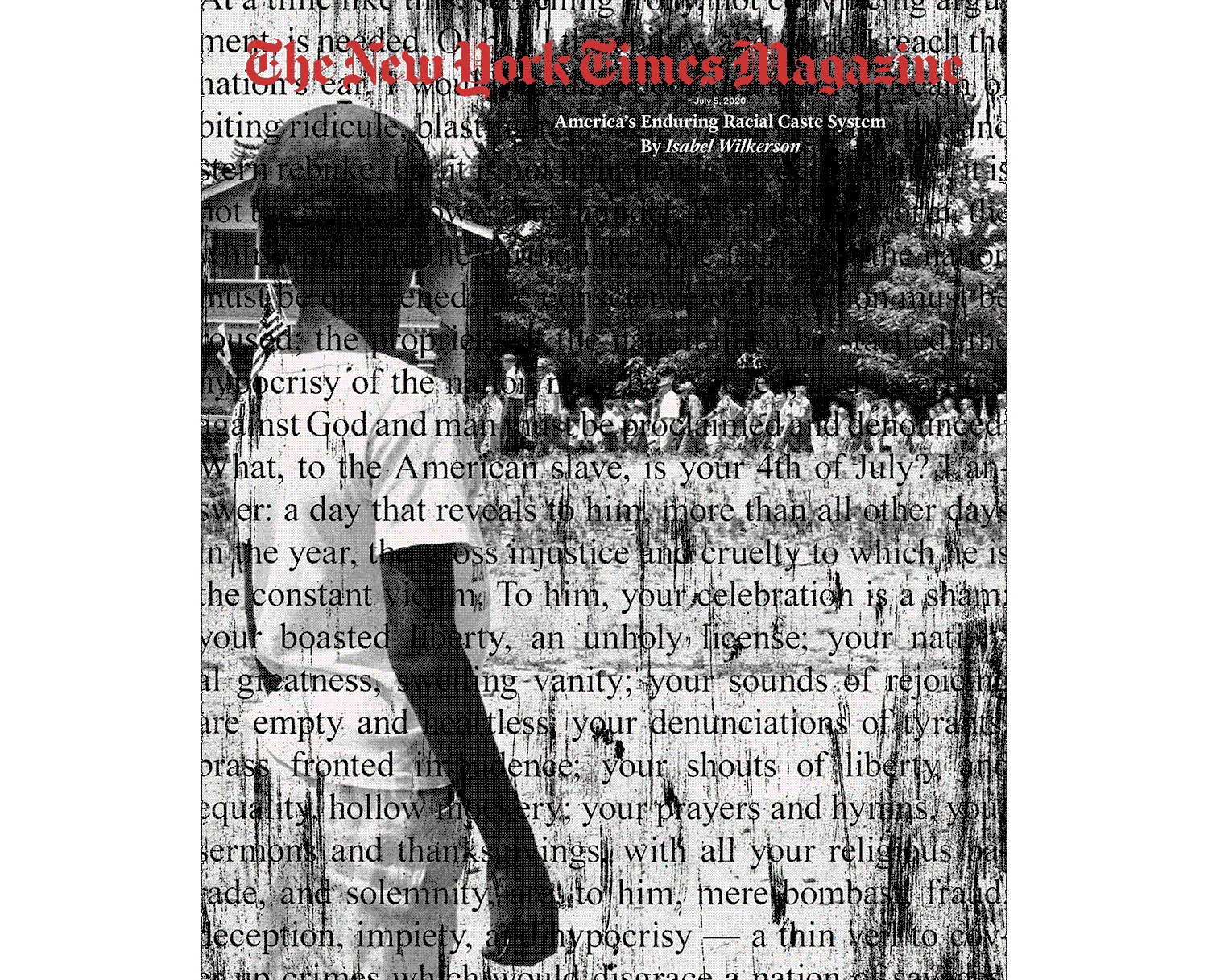 uses a 60-year old photograph of a young boy watching a group of people, some carrying American flags, march past to protest the admission of the "Little Rock Nine" to Central High School in Little Rock, Arkansas on August 20, 1959.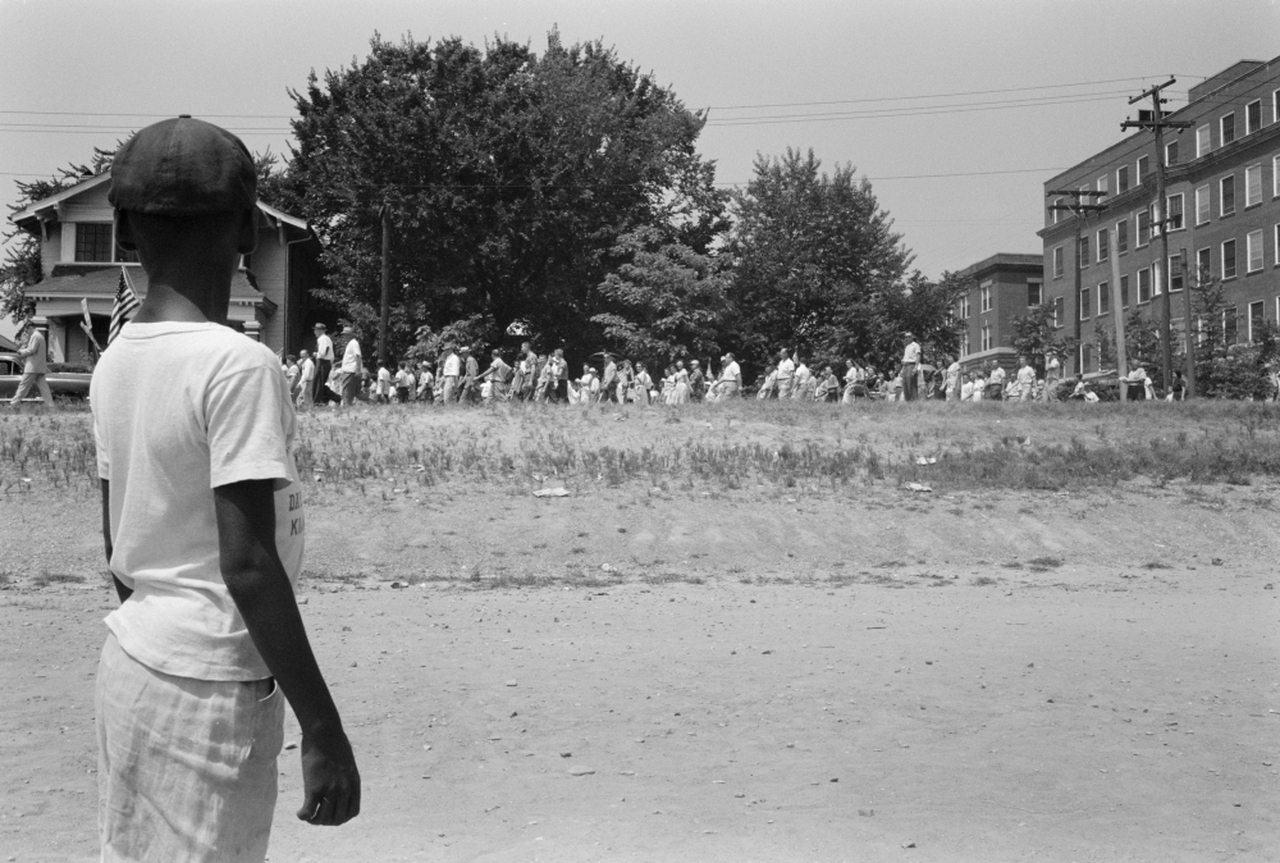 It's an extraordinarily powerful image. But then he's layered the image, as he often does, with a text fragment. In this case it is an excerpt from an 1852 speech by Frederick Douglas,
What to the American Slave is the Fourth of July
. The image was cropped and both the photograph and the typeset text were then photocopied, or scanned, and otherwise marked by Adam. Productive noise was added and the recycled materials appear "handled" according to
Times Magazine
design director Gail Bichler.
The impossible collapse of times in the misregistered collage is typical of Adam's work and the reason why I wanted to introduce him in class. He takes existing materials, modifies them, and then puts them back in circulation where they carry both the original meaning as well as a time-shifted one.

I happend to see a show Adam made in New Orleans in 2016 called "Becoming Imperceptible." It was at the
Contemporary Arts Center
. It was a great exhibition, but what I particularly remember is an all-over installation on the walls, and nooks and crannies, of the main floor of the museum. I'm sure I remember it in particular as I performed in front of it that night. (This is another story.) Anyway, it looked like this.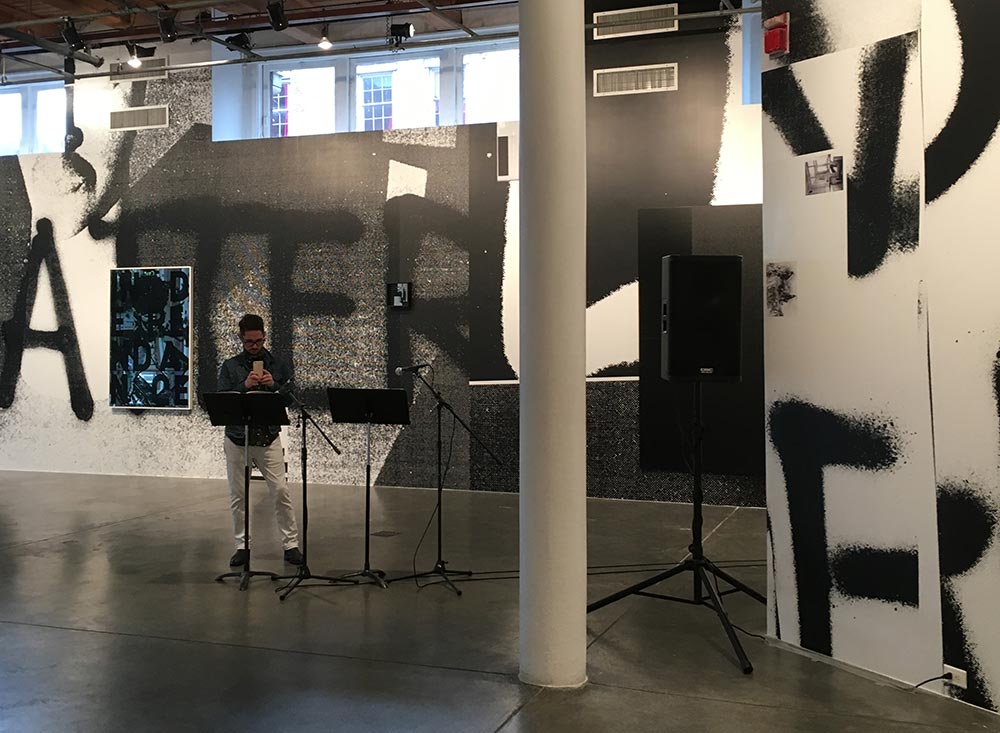 Looking at it now I am struck by the repeated Black Lives Matter text spray painted, repeated and fractured throughout. I suppose I am curious what the source is for this particular typography as when looking at a more recent project of Adam's,
Black Dada Flag (Black Lives Matter)
, I see the same typography recycled. The flag flew on the tip of Randall's Island during the 2018 Frieze art fair in New York.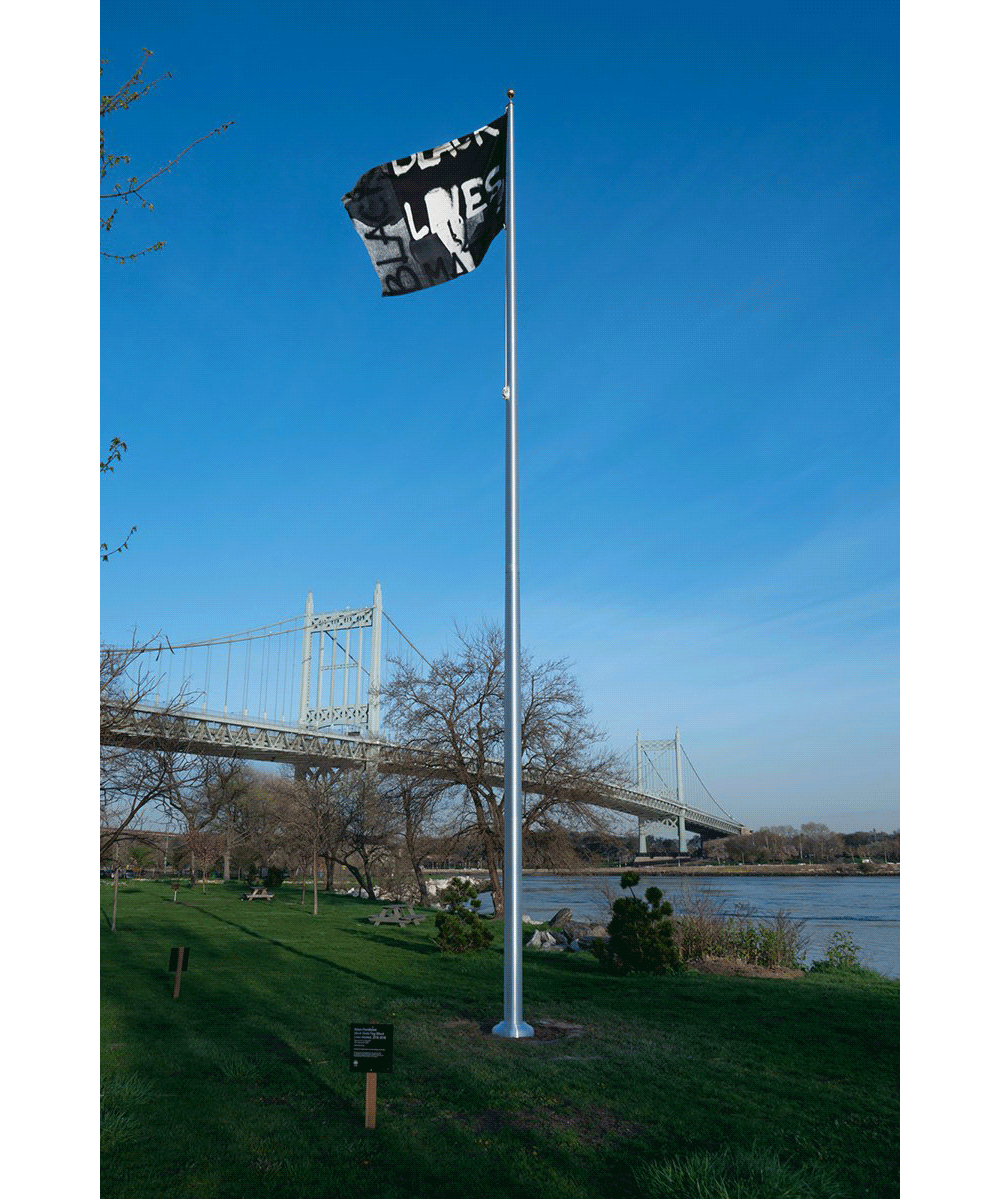 Anyway, it looks the same. Or similar enough to make me stop and think about how these graphics move around.
April 18, 2023
Recycled Materials (Black Dada)
Virtual Visitor
Adam Pendleton