The setting of any design, its wide context, lies around and underneath it; successful designers must know more than the work shows.
This is Phylis and Philip Morrison writing about the work of
Charles and Ray Eames
. They should know, as the Morrisons collaborated with the Eames Office on a series of projects which married a deep understanding of scientific principles with inventive design to communicate complicated concepts to broad public audiences. Perhaps their best-known project together was the film
Powers of Ten
, which maybe you watched in elementary school. I did. But they also worked together on exhibition projects, curriculum projects, and other short films.
The Eames
always knew more than was revealed in any one of their design projects. For example, when commissioned to design the National Fisheries Center and Aquarium, an expansive exhibition project on the Mall in Washington D.C, they set out to learn as much as possible about the subject including hosting a half-pint octopus in a tank in the office: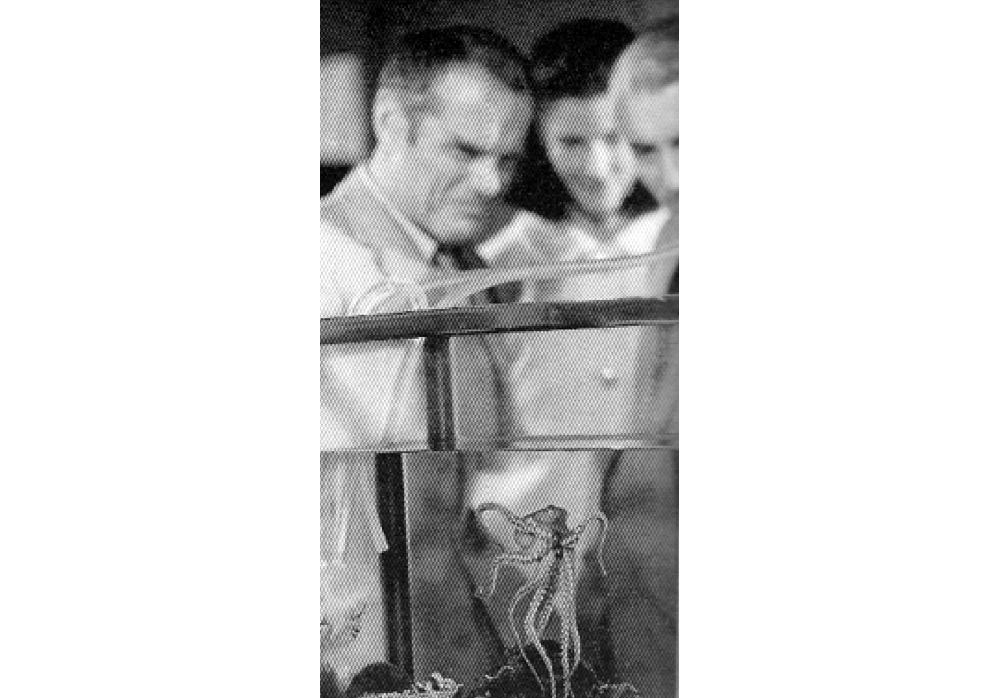 They treated the obligation so seriously, that this octopus became the longest-lived member of the species in captivity and would magically (it wasn't really magic, but must have felt like it) change colors when staff members entered the room. If you have never seen an octopus do this, then you must. Here is
a short video
. You may not believe your eyes, but you should.
Charles and Ray met at Cranbrook Academy of Art in 1940. He was trained as an architect and she was a painter. They started to work together immediately and soon moved to Los Angeles, setting up a small design and research practice from their apartment. Their reputation grew and they accumulated employees and a vast design workshop in a disused industrial space at 901 Washington Avenue in Venice Beach. The Eames Office employed designers of all stripes including architects, industrial, and graphic designers, but also editors, producers, and model makers.
The Eames' design approach has often been described as playful. And that is fair enough. That play was also carefully staged and, I imagine, this loose approach is what kept the work so inventive for so many years. Here is a publicity portrait of Charles and Ray where it seems they have been pinned by the octopus-like metal bases of a chair they had (at the time) recently designed for Herman Miller: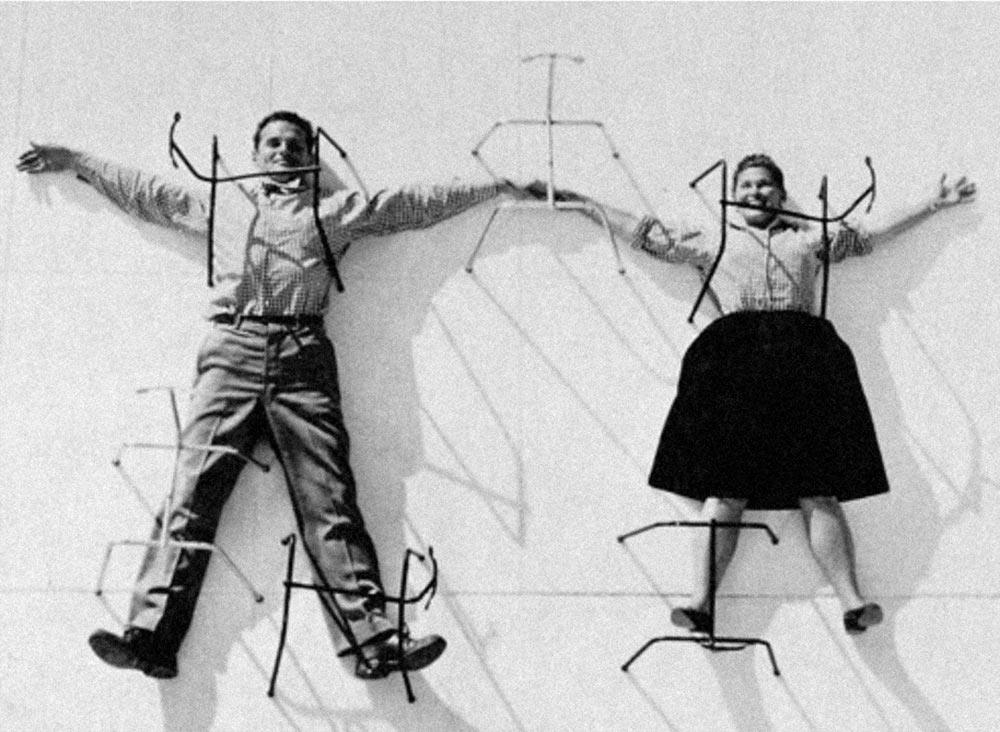 You can see in this making-of photograph how the final image was made. It simply looks loose and certainly fun. As much play as it is calculated production. I've seen this image in exhibitions of their work but I don't know how or if it was used when it was made. But that hardly matters.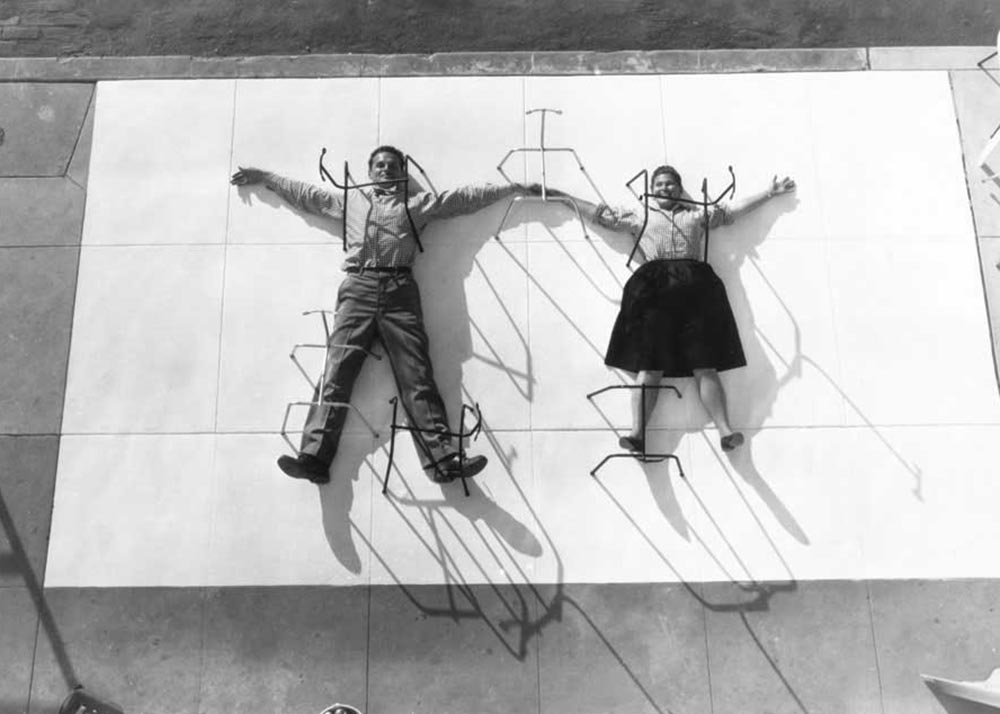 March 7, 2023
A Happy Octopus
Readings
A-Happy-Octopus.pdf
(Phyils and Philip Morrison)
Resources