Well, here is an image that's on my desktop right now: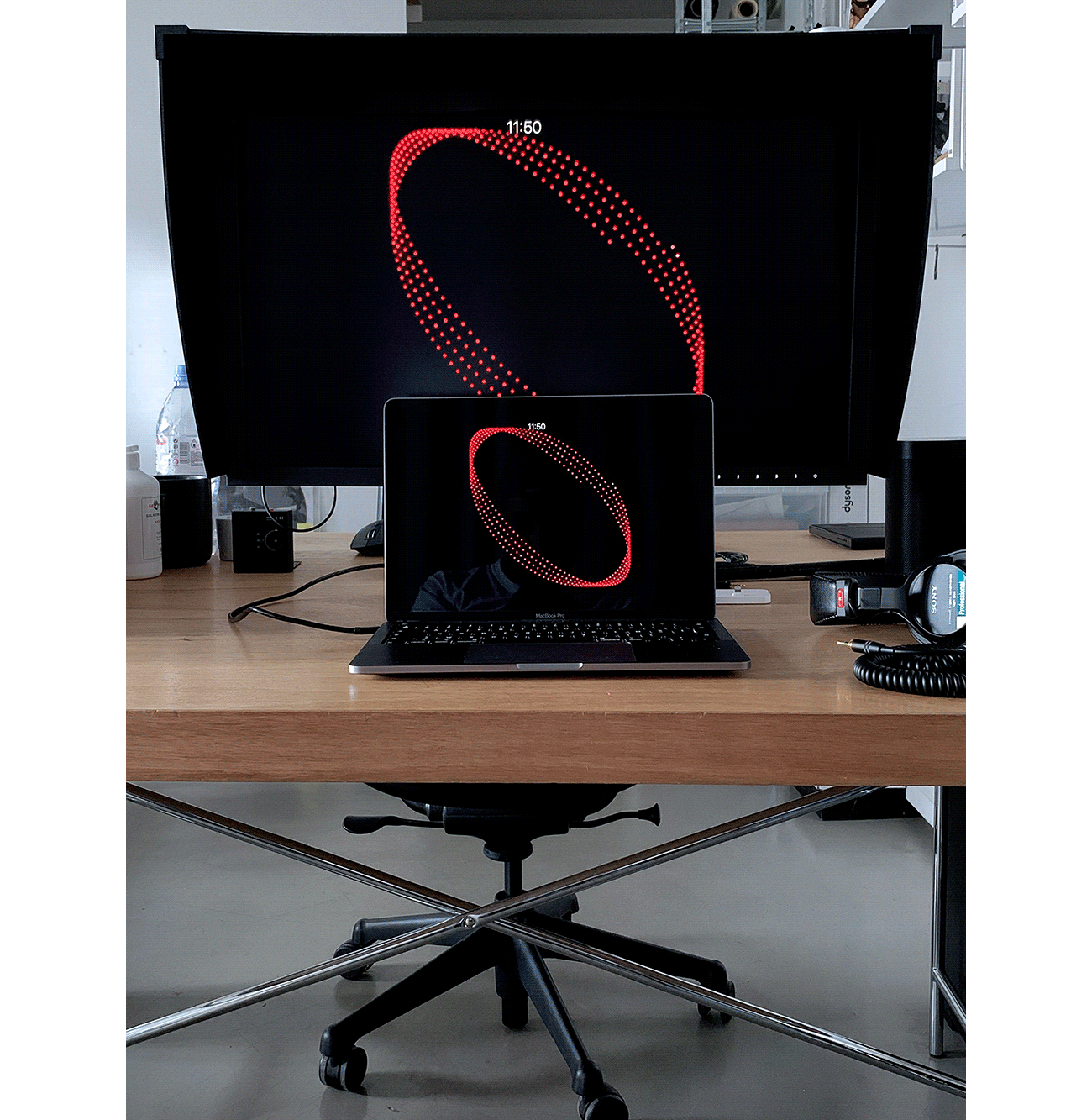 It is a picture of someone else's desktop. I like it very much. It was sent to me from Paris by a person I don't know in real life who installed a screen saver that I made on her computer. I had asked for
an image of the software as installed wherever in the world it might find itself.
I've been assembling
a collection of similar images here
. I find the collection somewhat mesmerizing. Here it is, the same graphic, as found, in different places in the world. Each picture inevitably reveals some of the physical context. These pictures remind me that when graphics circulate, they do not do so in a vacuum. The graphic always ends up somewhere, on a particular computer when viewed.
We have tried to think about this over the course of the short semester, starting from
Black Lives Matter
and ending up in
deep space
. Today we will be having a look at where we have all been.
We will review your projects from the semester and think about where we have been and we are returning to.
May 1, 2023
Final
Resources